Cognitive Security in Modern Warfare
Using AI to disclose information manipulation, expose collaborative behaviors, discover the dissemination of malicious information, and identify narrative strategies used by troll account groups.
Scan and Alert
Alert cognitive security issues with effective automated scanning mechanisms
---
Providing a cognitive security scanning system, enterprises can validate any information, regardless of its format—be it a URL, image, video, or even a sentence. Simply input the data and initiate a scan, and the system will inform whether the information is organic information on social media or if it has been systematically propagated by malicious actors who exploit the platform's algorithms to manipulate public perception. Additionally, the system can associate any potential collaborations between these actors and foreign entities.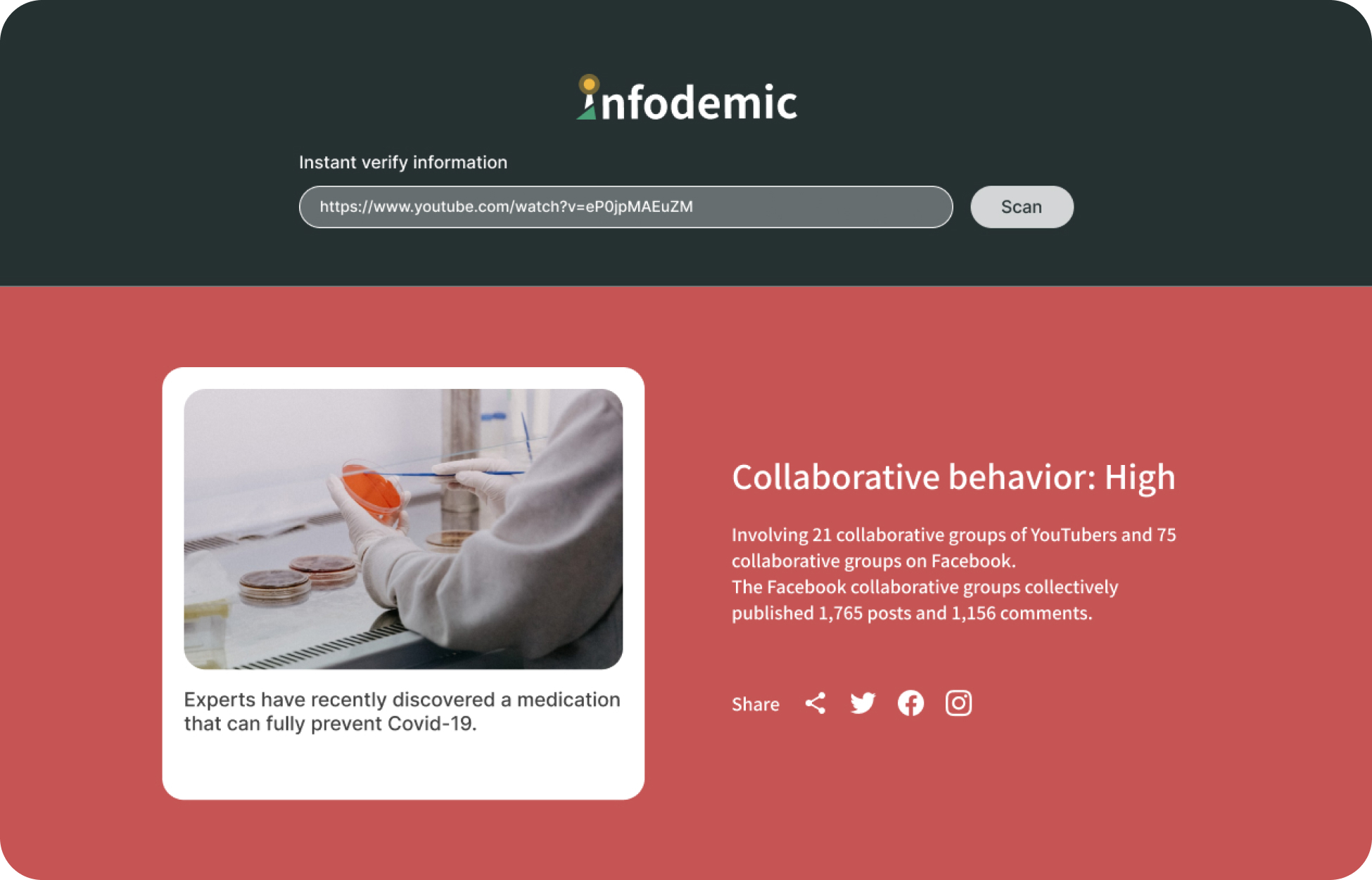 Uncover and Analyze
Once troll activities are detected, this platform uncovers and provides comprehensive information to display the detailed insights of online malicious actors, hidden agendas, and bot networks operating both on the internet and social media platforms. With the help of aggregated information graphics, enterprises can easily grasp the complex realm of information warfare and understand the impact of the issues.
Recognize information warfare
---
Access a comprehensive list of active attackers and their targeted events. Gain insights into the specific campaigns conducted by these attacker groups and understand the magnitude of their impact.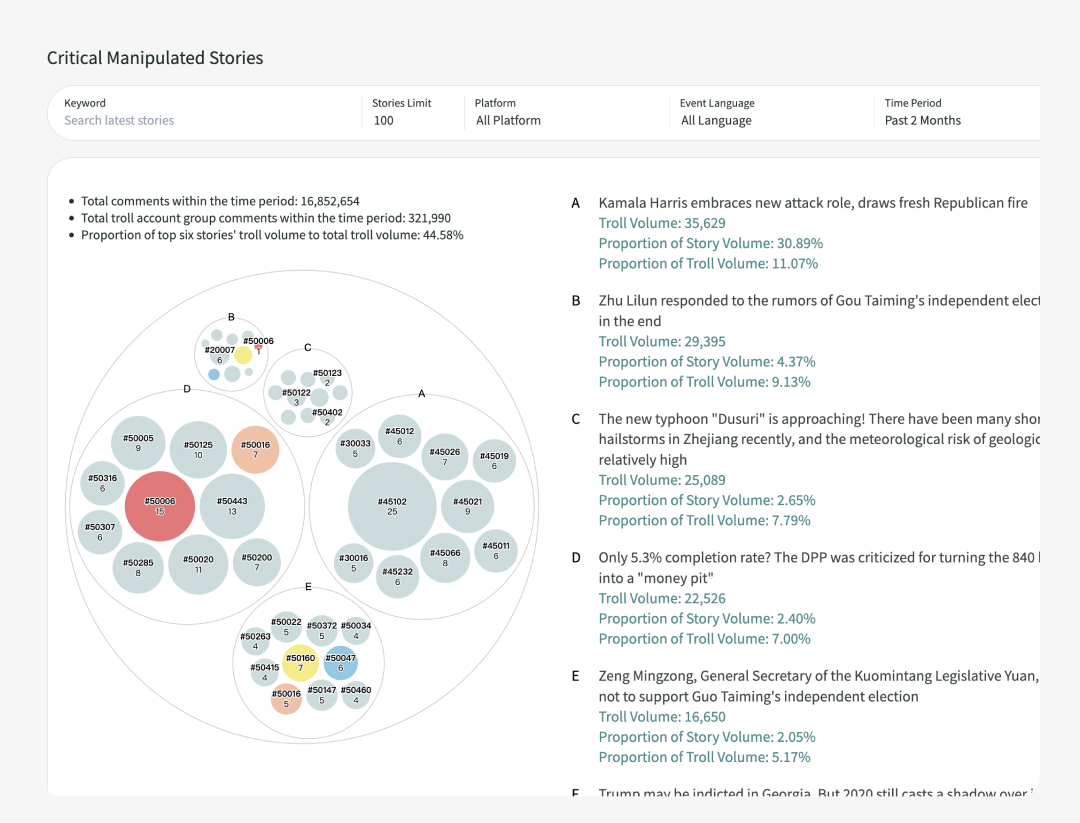 Mastering the warfare
---
Empower enterprises to track back with a comprehensive view of the evolution of warfare. Explore its origins, the tactics employed by attackers, and the methods they utilized to effectively spread their narratives on a large scale.
Expose campaigns, targets, tactics and strategies
---
Drill in and obtain valuable insights of selected events, with the volume of impacts generated by attackers in full degree of major social media views. Understand the attackers' targets, tactics, and strategies. Stay informed about the development stages of these events.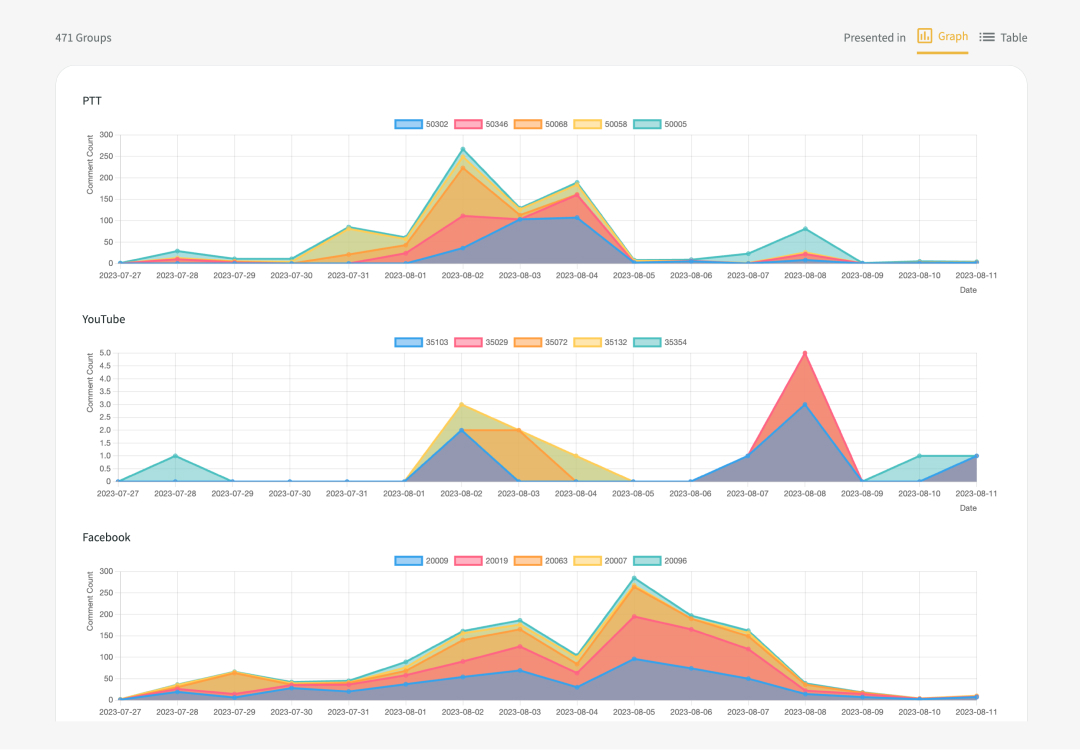 Reveal the attackers
---
Reveal the comprehensive activity history of the attackers, including the events they have been involved in and their specific targets. Additionally, the system uncover any potential collaborations between these attackers and foreign entities, providing a comprehensive understanding of their operations.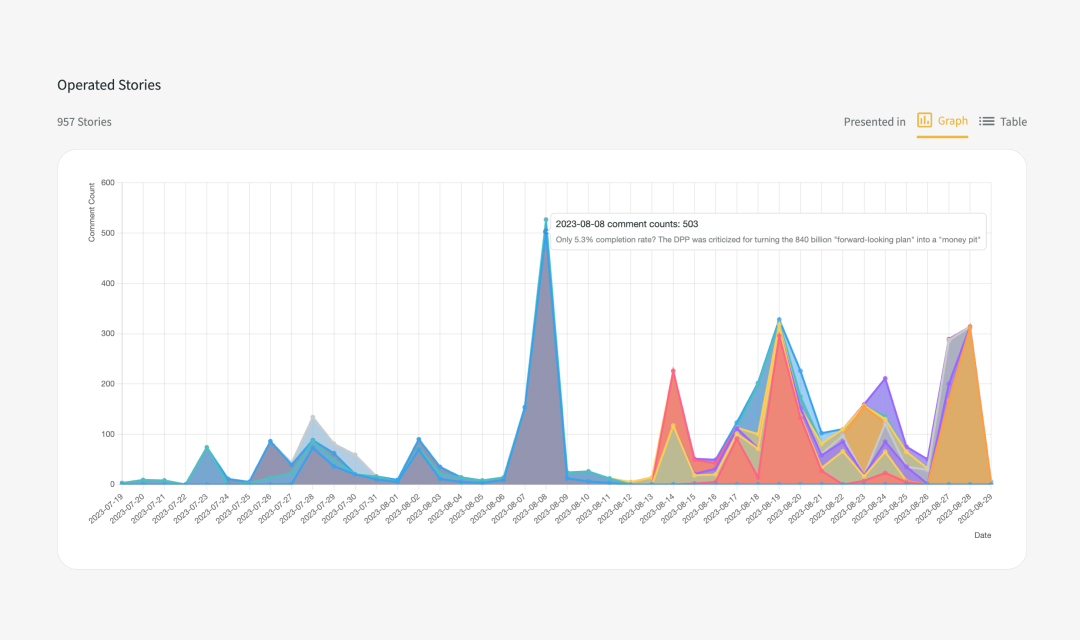 Provide evidence of troll behaviors
---
Fully analyze the behavior histories and reveals behavioral patterns as solid evidence to distinguish troll account from organic account.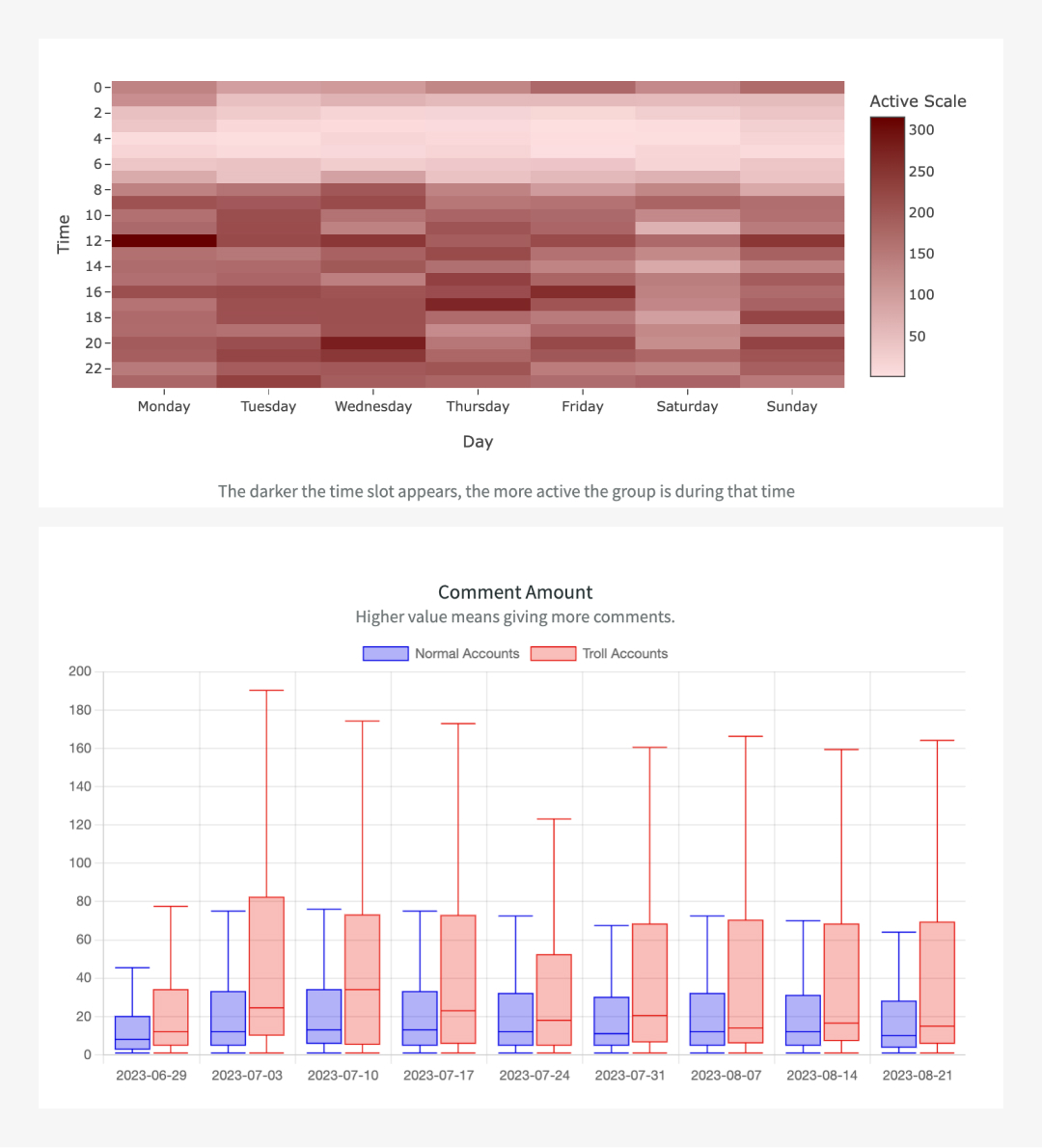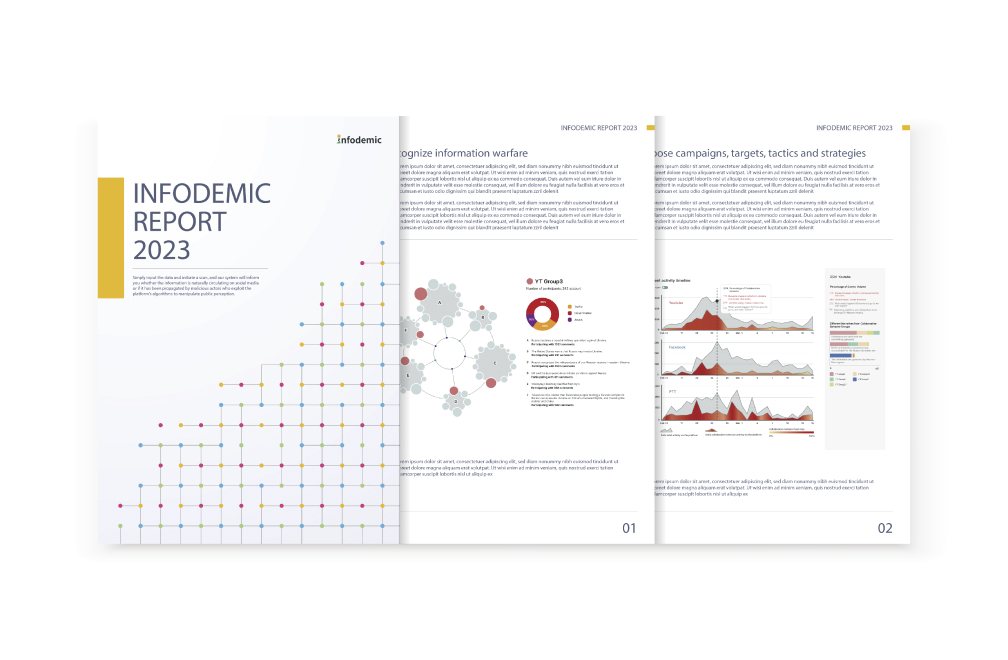 Report and Response
Empower enterprises to thwart attacks by informing individuals about the tactics employed in information warfare through concise summaries of the supporting evidence.